You must have heard about the $27.7 billion Salesforce acquisition of Slack in 2021. As Marc Benioff said:
"We're going to rebuild all of our technology, once again, to become Slack-first to help our customers have a harness to work in this new world."
And Salesforce is not alone: SAP and Microsoft extended their partnership by integrating Microsoft Teams with SAP Sales Cloud to
"simplify remote selling processes by bringing greater speed and productivity for account executives who no longer need to switch between apps."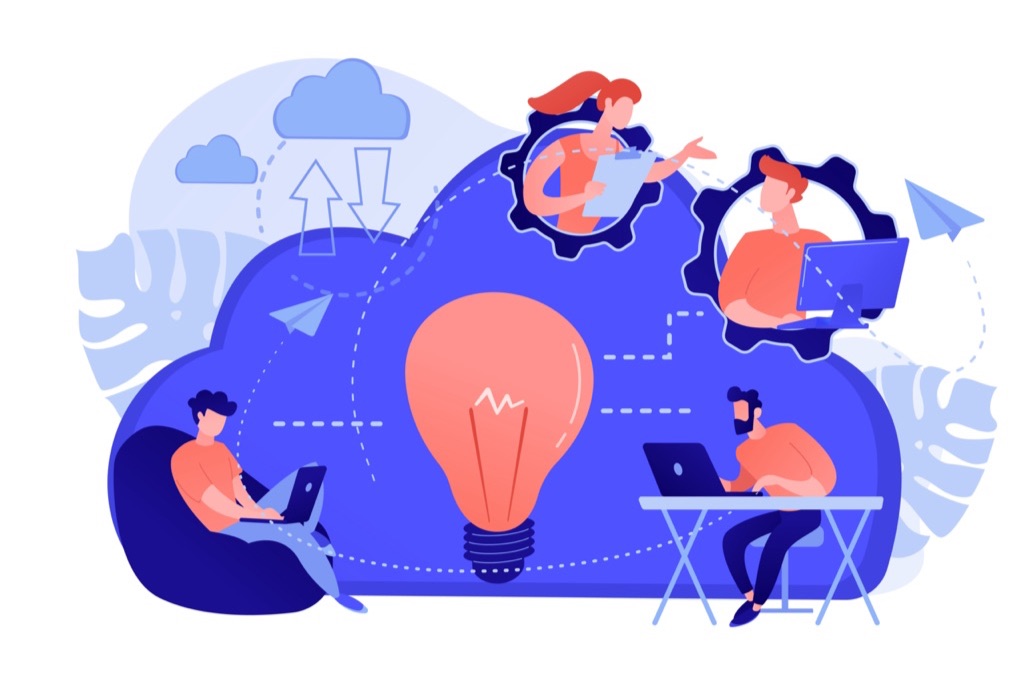 What is happening with CRM and messaging?
Recent surveys show that 46% of companies are not planning a total return to the office. Thus, most people are working in a remote or hybrid role permanently, living across devices in enterprise messaging platforms like Slack, MS Teams, and Google Workspace.
So companies are finally realizing that it makes perfect sense to engage people where they are already working vs. asking them to jump from one application to another in order to get what they need.
For the first time in history of the CRM it seems the right data can be delivered to the right people, at the right time across your entire workforce. This is so powerful, and is a win for your people and your business:
Maximizing the value of your CRM. When you give people the ability to update information in your CRM where they already are, you reduce the friction and time required for what most people consider a necessary evil.
Increasing visibility and engagement. The one place you can be sure your entire workforce connects is in your messaging platform.
360-degree view of your customers. Source data from multiple instances of CRM and other systems that have information about your customers.
At Yoxel, we've been integrating Outlook, Gmail and CRM since 2013, improving your CRM data quality and productivity of your go-to-market teams. In the last 3 years we've built various Slack and Teams integrations (i.e. Pebbles Slack app) and now we are in a position to marry the key workplace integrations with Salesforce Flow to improve visibility, productivity, and performance for teams working in MS Teams, Google Workspaces, Slack, WebEx, Zoom, …
Yoxel Workplace Sync (early access)
Unlock the power of collaboration with the new powerful Salesforce Flow and Yoxel Workplace apps and add-ons!
Set up custom alerts to signal the right people at the right time, all using Salesforce Flow and Yoxel.

Deliver alerts to one or multiple messaging apps: MS Teams, Google Workspace, WebEx, …

Increase visibility and engagement during deal collaboration or case resolution. People in sales and non-sales roles can effectively collaborate in channels without needing to log to Salesforce.

Keep track of conversations related to your deals, accounts, cases. Associate ongoing threads of discussion with CRM records.

Collaborate on important mailbox activities. Upcoming/past meetings or important emails can be surfaced in channels.

Leverage a new breed of in-meeting apps: Zoom, WebEx, MS Teams.

All the above, combined with the well known Yoxel Sync capabilities:

Automatic email and calendar activity capture.
Custom email-to-anything and event-to-anything sync.
Gmail & Outlook add-ons that will be aware of the collaboration happening in the messaging apps.
The new functionality is not available to the general public yet. For early access please inquire from this web page.
Graphics designed by vectorjuice / freepik