Inbox addons for Salesforce
Automate CRM data entry and eliminate data silos across your Salesforce users. Let sales reps focus on sales.
See in AppExchange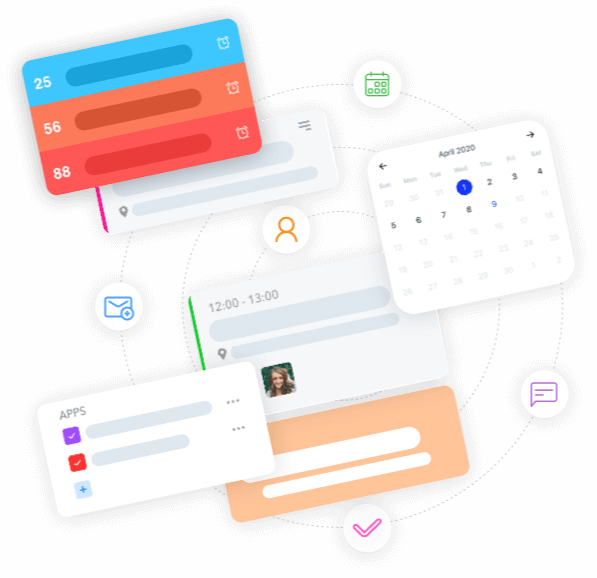 Customizable Outlook/Gmail addons
Support complex sales processes and data entry requirements with configurable log email, log event forms, addon menus, and full support of Salesforce page layouts and record types.
Customizable by your Salesforce admin: log event/email forms, menus, open tracking, availability sharing.
Comprehensive activity history for leads, contacts, accounts, opportunities — combined Salesforce, and mailbox data in one view.
Quickly create Salesforce leads and contacts or convert leads to contacts and opportunities right from your inbox.
Automate activity capture — easily log emails and attachments to Salesforce or activate automatic syncing.
Share availability and simplify meeting booking.
Email templates. Email open tracking. List Views.
Instantly view relevant Salesforce data in your inbox
Yoxel addons surface relevant Salesforce data so you can craft the perfect response without opening Salesforce.
On every email see contact details, related CRM records, upcoming and recent activities.
Work through Salesforce list views.
Log emails and events your way
Log email as standard activities or enhanced email.
Relate email and events to standard or custom objects.
Email thread continues to be logged automatically.
Customizable log-event forms: custom fields, multiple record types.
Book meetings with contacts effortlessly
Configure multiple availability profiles / event types.
Share your availability by inserting customizable links right into email.
Teams or Hangout meeting link is automatically generated.
Unlock automation, control, and Flow signals
Comprehensive workspace sync with our managed package.
Centralized managements of the addon's menus, forms, capabilities (email open tracking, email templates, scheduling).
Automated activity capture, and calendar, contacts, tasks syncing.
Delivering Salesforce Flow signals to MS Teams, Google Workspace, WebEx.
Installing Outlook addon is explained in
this article
. Our Gmail addon (Chrome extenstion) requires whitelising by your G Suite admin, please contact us for instructions. Definitely consider installing Yoxel Workspace Sync
package
to unlock automation, scheduling, and more.
To unlock the automatic syncing, scheduler, email open tracking, and addon customizations ask your Salesforce admin to install the
Yoxel Workspace Sync
package. The package also provides Salesforce Flow integration capabilities,
Yoxel Signals
.
We offer 30 days free of charge to all of our new users to let them test
Yoxel Workspace Sync
. No credit card required. During those 30 days, you can add as many accounts as needed!