Leads are separate objects in Salesforce, and at some point, a lead needs to be converted to a contact, account, and maybe opportunity. The following form is well familiar to a Salesforce user: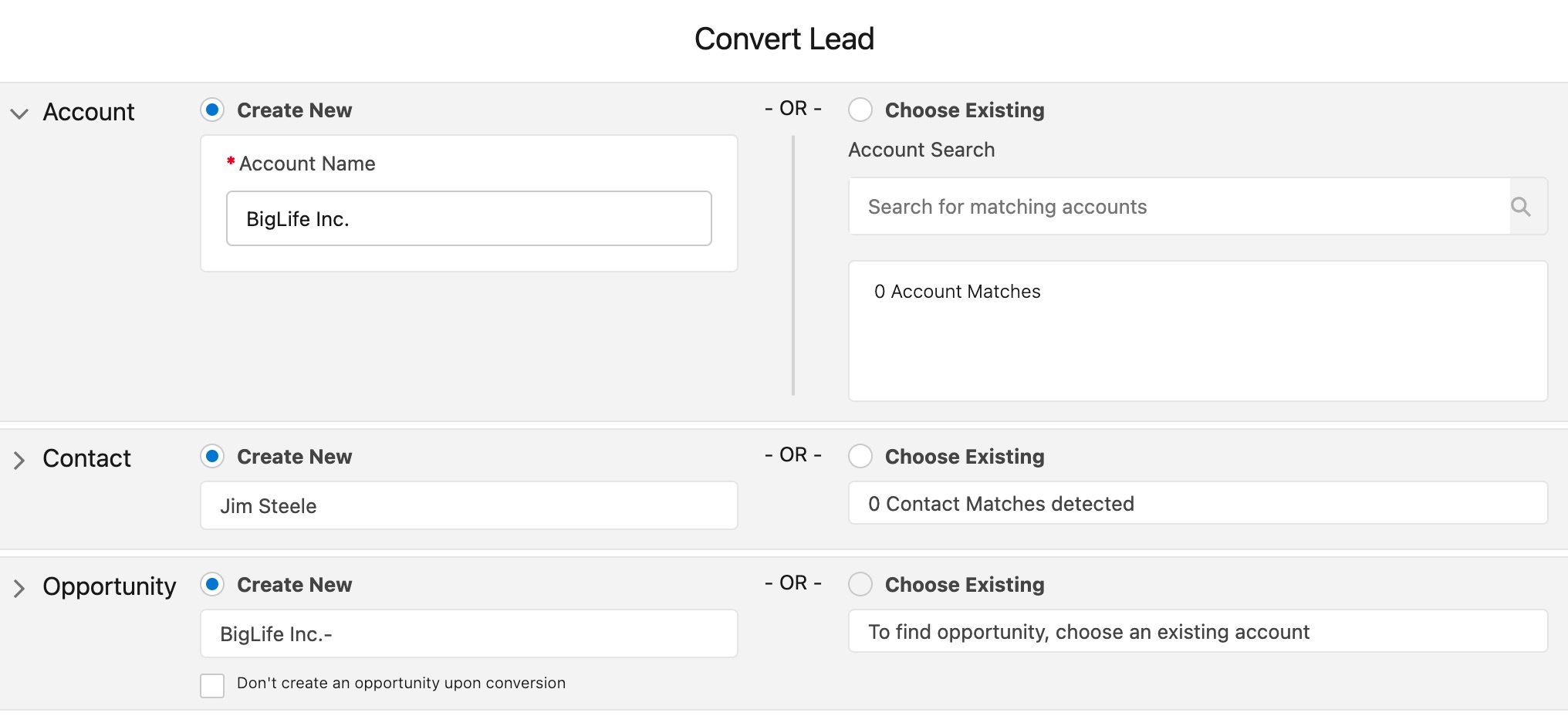 This is a pretty powerful function as it can do a lot for you in addition to creating a contact or opportunity:
Migrate all lead activities.
Auto-create an opportunity contact role.
Deduplicate leads as you can continue merging multiple leads into the same contact.
Unfortunately, you can't use this function right from your Outlook or Gmail as the standard addons don't provide this functionality.
Yoxel Outlook and Gmail addons let you access this Salesforce functionality. When viewing a lead in the addon choose the 'Convert' menu: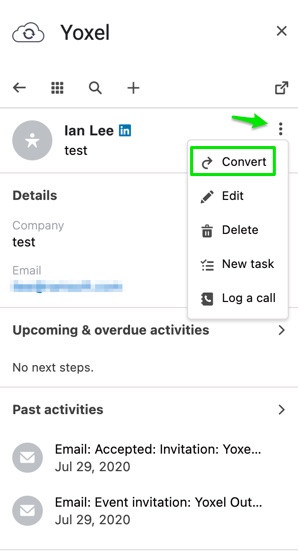 A form that is similar to Salesforce's will show and you can:
Create a new contact and merge the lead into an existing one.
Create a new account or attach the contact to an existing contact.
Create a new opportunity or not.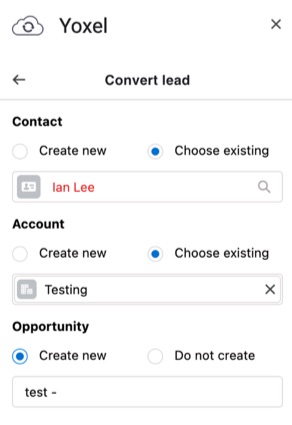 Quite often some automated leadgen processes create duplicate leads for you in Salesforce, this function allows you to migrate those duplicate leads into one and the same contact without loosing their associated activities (logged calls, events, emails).
Install the Yoxel Sync app to start using the Yoxel addons!
Reach out to us from this page if you want to learn more.