We have finally pushed our new E2A package to AppExchange. It is now available for all existing and new users, an upgrade link is available here .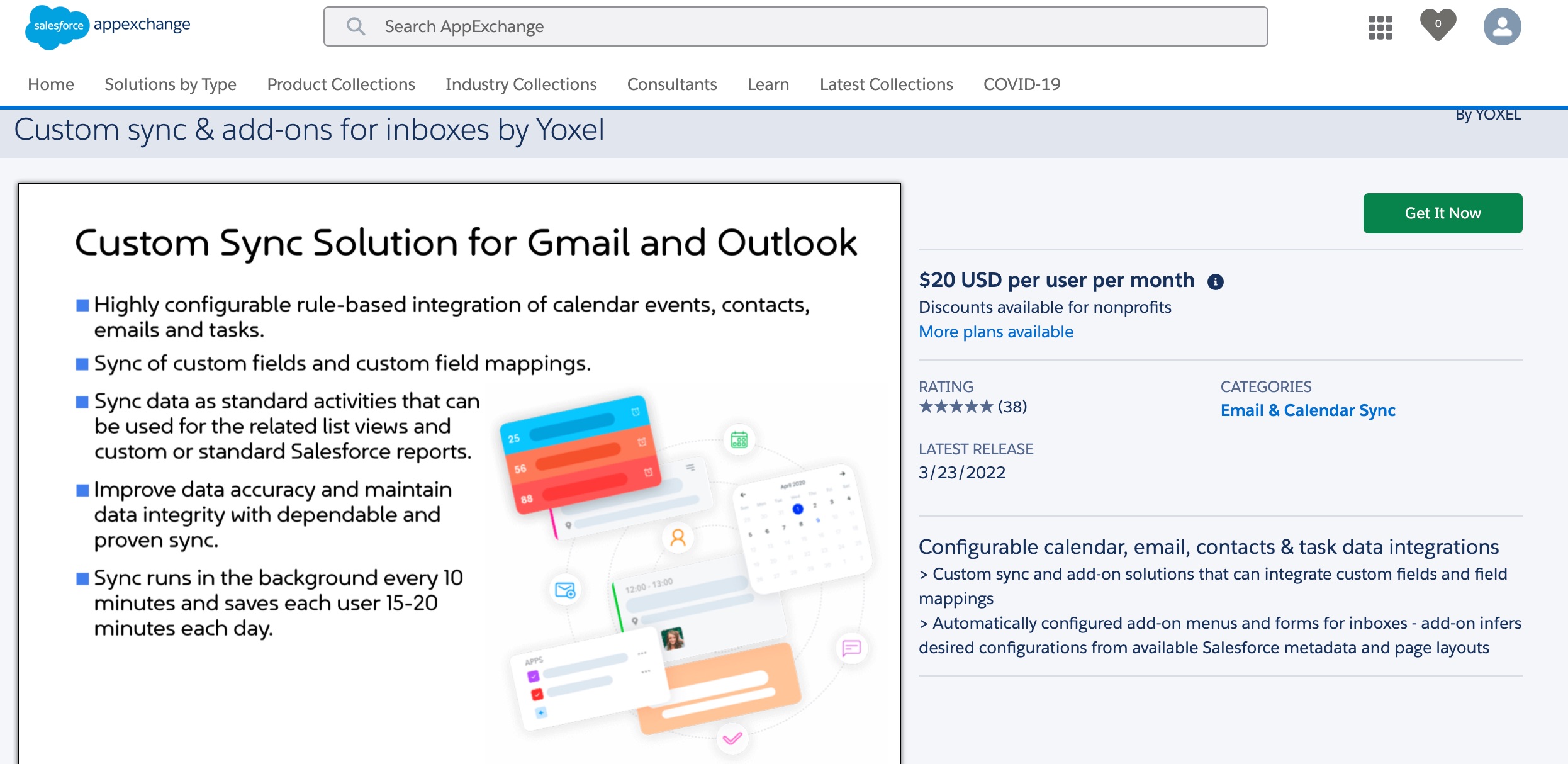 Custom sync
The focus of this release was on opening up all available customization/configuration capabilities and on the Email/Event To Anything features :
Email to Anything - route email logging to any standard or custom Salesforce object.
Event to Anything - route calendar syncing to any standard or custom Salesforce object.
Field-based filters for contacts and calendar sync.
Default field/value settings.
See a complete overview of the Yoxel Sync features .
Outlook and Gmail add-ons
The add-on's look and feel have been revamped significantly, and customization controls are now included in the Yoxel Sync package so that SF admins can manage those right from Salesforce.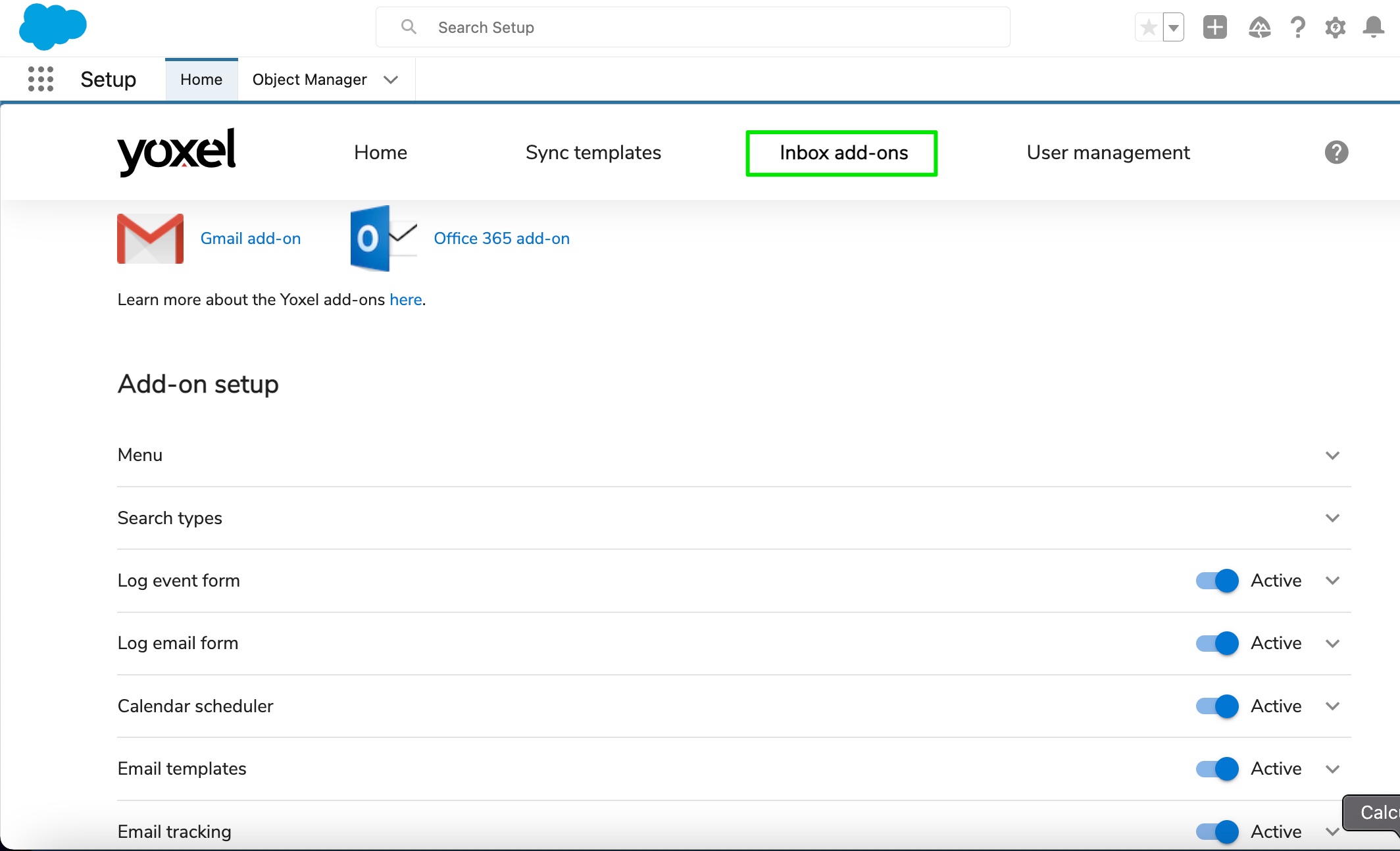 Fully revamped look and feel.
Add-on customizations (i.e. custom log event forms, menus, search types)
Scheduler - share availability and simplify meeting booking.
Email templates.
Email open tracking.
List views.
See a complete overview of the Yoxel add-ons .
Getting started
If your processes require advanced sync configurations and customized Outlook/Gmail add-ons Yoxel Sync will be a great alternative to the native Salesforce solutions . Here is how you can get started with Yoxel sync .
What is next?
We are actively working on integrating with Salesforce Flow and MS Teams to enable better workplace integrations:
Real-time from Salesforce to Outlook/Gmail.
Flow-generated notifications into Teams channels.
Calendar event logging from Teams.
And more…
If you're interested in trying these new capabilities, please reach out to us from this page .
Graphics designed by vectorjuice / freepik